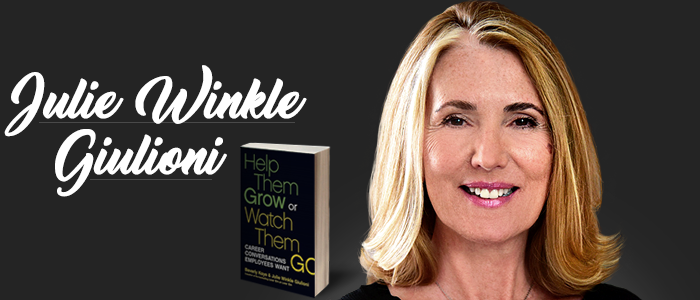 2019-11-03
A significant investment is made each year on studies, training, portals, and programs related to career development. Sadly, the return on this investment continues to disappoint organizations, leaders and employees alike. And it's unfortunate because what's needed doesn't cost even a penny. What's needed to ensure healthy, sustainable career development is creativity.
"Creativity" and "career development" rarely come up in the same sentence. In fact, many organizations have inadvertently wrung a lot of creativity out of career development through the creation of complicated systems, processes, and forms. What many organizations are discovering is, the more sophisticated the individual development planning process, the less creativity is actually allowed. It turns leaders into box-checking bureaucrats, for whom career development is yet another task on a never-ending To-Do list. It's like completing a paint-by-number career development plan. That's not creativity, that's drudgery.
APPROACHES TO CREATIVE DEVELOPMENT
Although many organizations have completely revamped many aspects of the employee experience—from recruiting to compensation—innovation in career development practices have typically remained largely stagnant. There are, however, a few pacesetting companies that are implementing genuinely creative solutions that ensure relevant and sustainable development.
In general, these companies focus on two broad approaches that cost nothing but can quickly shift mindsets about how to develop employees:
Thinking outside of the box—the checkbox on the standard forms, that is. There's a balance to be struck between the structure (required for manpower/succession planning) and the ongoing, iterative, informal, in-the-moment way people actually learn, grow and develop. Lightening the administrative load of the former frees up energy and creativity for the latter.
Rebranding the outdated career ladder. Although the regular, predictable progression associated with the ladder metaphor went missing from many workplaces some time ago, too many employees and leaders alike still hold that image. Progressive organizations are replacing the ladder with more nimble, lateral, and reality-based models including climbing walls, jungle gyms and Tetris-style ways of thinking about how career development really works.
Here are a few examples of creative ways to embed career development into your work team's daily life:
ASK
This is the simplest route to helping employees grow: ask their opinion. Yet, managers sometimes forget to ask, "Where do you see the need to develop?" or "What would feel like a stretch assignment to you?" As a manager, it's easy to get caught up in prescribed "development" activities handed down from upper management and take shortcuts. 
EXTRAPOLATE
What tasks/projects does your employee already do that can be extrapolated into a new project that will energize him/her and provide value to your organization. Perhaps she took a financial project and ran with it; what can you help her do to increase the complexity in the task, so she grows in this area?
DELEGATE
You're probably already delegating, but here's the twist: give away a task that you love to do. Perhaps there's a task that you long ago mastered, but you hold onto because you enjoy it. Who on your team would also enjoy it, if only they had the chance to try it? These are just three possible avenues to injecting creativity into your organization's career development processes. Everyone from the C-suite to the front lines needs to update their thinking about, expectations of, and efforts to support career development. As these examples show, the shift does not require a significant financial investment. Rather, what's necessary is the infusion of the priceless quality of creativity.
ABOUT JULIE WINKLE GIULIONI
Julie Winkle Giulioni helps organizations enhance learning, engagement, retention, and the bottom line. Named one of Inc. Magazines top 100 leadership speakers, Julie is the co-author of the international bestseller, Help Them Grow or Watch Them Go: Career Conversations Organizations Need and Employees Want, a respected speaker on a variety of topics, and a regular contributor to many business publications. Julie will be presenting her insights for IMS members in 2020. Learn more about Julie at: https://www.juliewinklegiulioni.com/